White OM Earrings - Deer Antler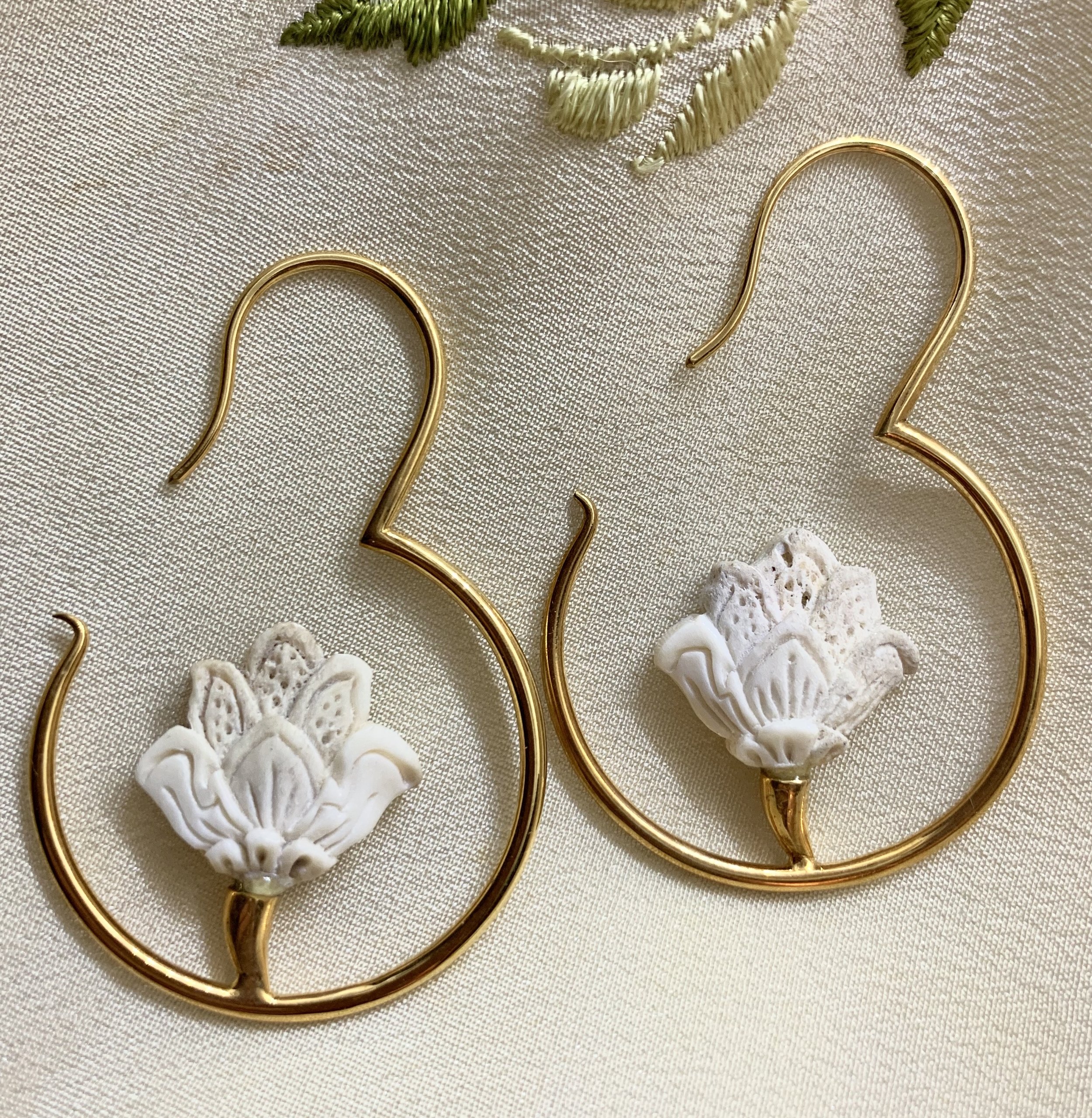 White OM Earrings - Deer Antler
Inspired by the Om symbol, the first sound from the beginning of time, encompassing the present and the future.
Gold plated silver set combined with an ornately hand carved Lotus flower from Deer Antler.
The Deer Antler has been naturally harvested from natures floor in north west Canada.
These are one of a kind, hand crafted with care and feature a smooth, shiny finish. These pieces are light as a feather.
You will receive 2 of these specially made pieces.
You can also find these in the Abalone shell and Wood sections.

Shipping:
All items are shipped with USPS service 2-4 days after the payment is received.